Professional Services
For Patients
Concierge physical therapy – Comprehensive evaluation and treatment for any acute or chronic pain syndromes of the spine or extremities.
Ergonomic assessment and correction of your office or home work areas.
Referrals to other highly qualified health professionals including Acupuncturists, Alexander Technique Teachers, Massage Therapists, Pilates Instructors, Pain Management Physicians, and Nutritionists.
Injury Prevention Seminars
Workplace Safety Training
Ergonomic Assessment and Correction of employee work stations and areas
For Healthcare Professionals
KINESIO TAPING Method Seminars
(PT, PTA, OT, COTA, DC, ATC, LAC, MT, MD, RN, LPN)
Physical Therapy Consultation Services
For Other Professionals
Expert Witness for Law Suits – involving other physical therapists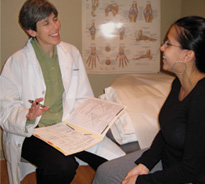 Physical Therapy Consultations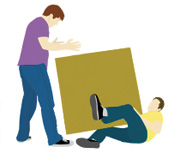 Injury Prevention Seminars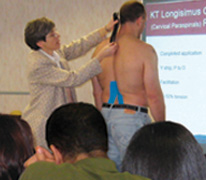 Kinesio Taping Courses
Arthritis · Back Pain · Bursitis · Dance Injuries · Carpal Tunnel Syndrome · Headaches · Herniated Discs · Radiculopathy · Spinal Stenosis · Myofascial Pain Syndrome
Neck Pain · Plantar Fasciitis · Sciatica Shin Splints · Spondylolysis & Spondylolisthesis · Sports Injuries · Sprains · Tendonitis · TMJ · Whiplash